Digistump is the company behind the Digispark and DigiX and now their latest Kickstarter the Digispark Pro! They are a family owned company based in Portland, Oregon. I backed the Digispark Pro with the Beta Edition as the reward. This has to be one of the fastest Kickstarters I have backed as it was funded May 11th, 2014 and I received the Beta Edition June 22nd, 2014. Here are some pictures of the Beta Edition.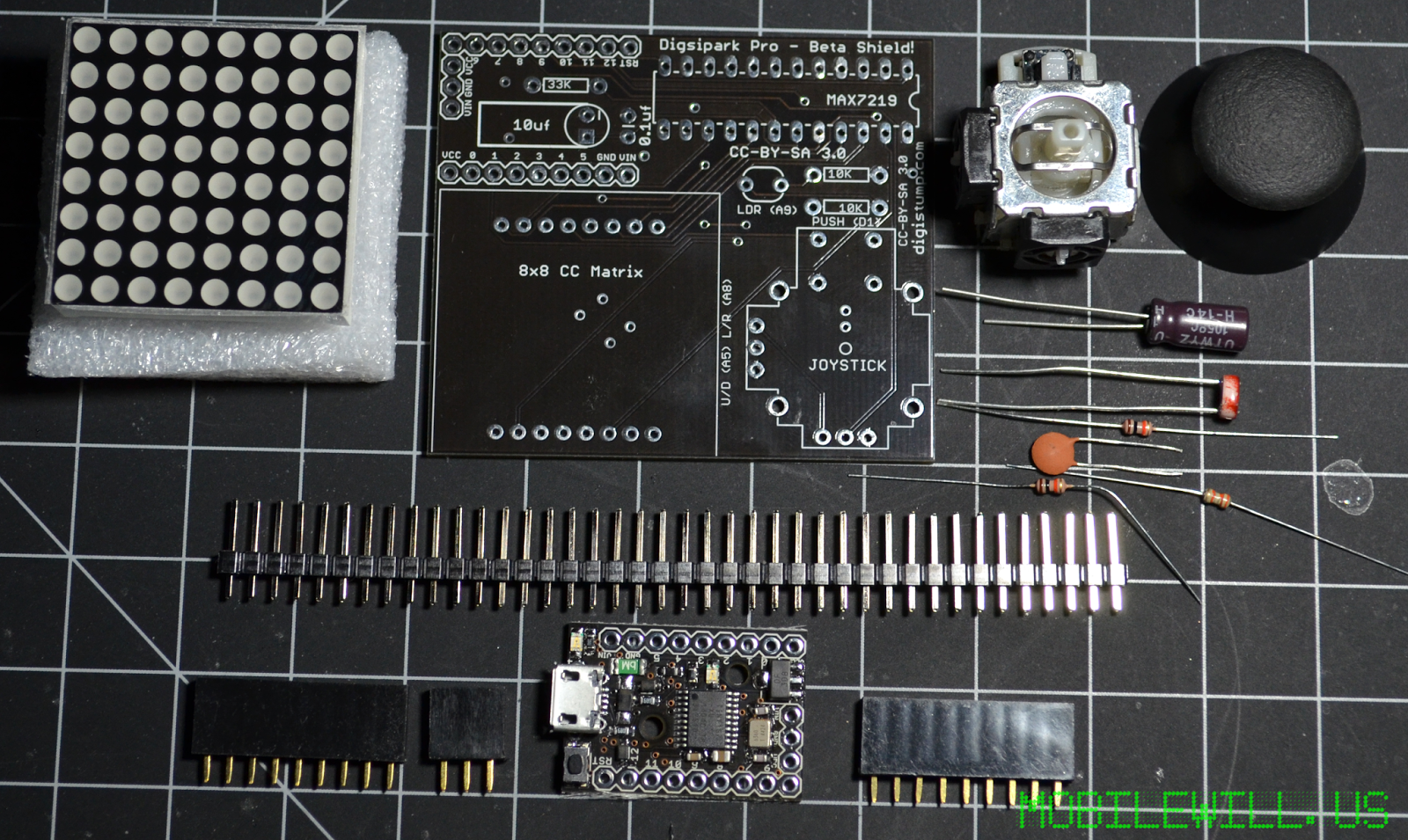 Bottom center Digispark Pro

The Digispark Pro Beta Edition comes with an extra "shield". This shield has an 8×8 LED Matrix, joystick, LDR(Light Sensor), MAX7219 with socket to drive the LED Matrix, and all of the needed passives. All you have to do is solder it up.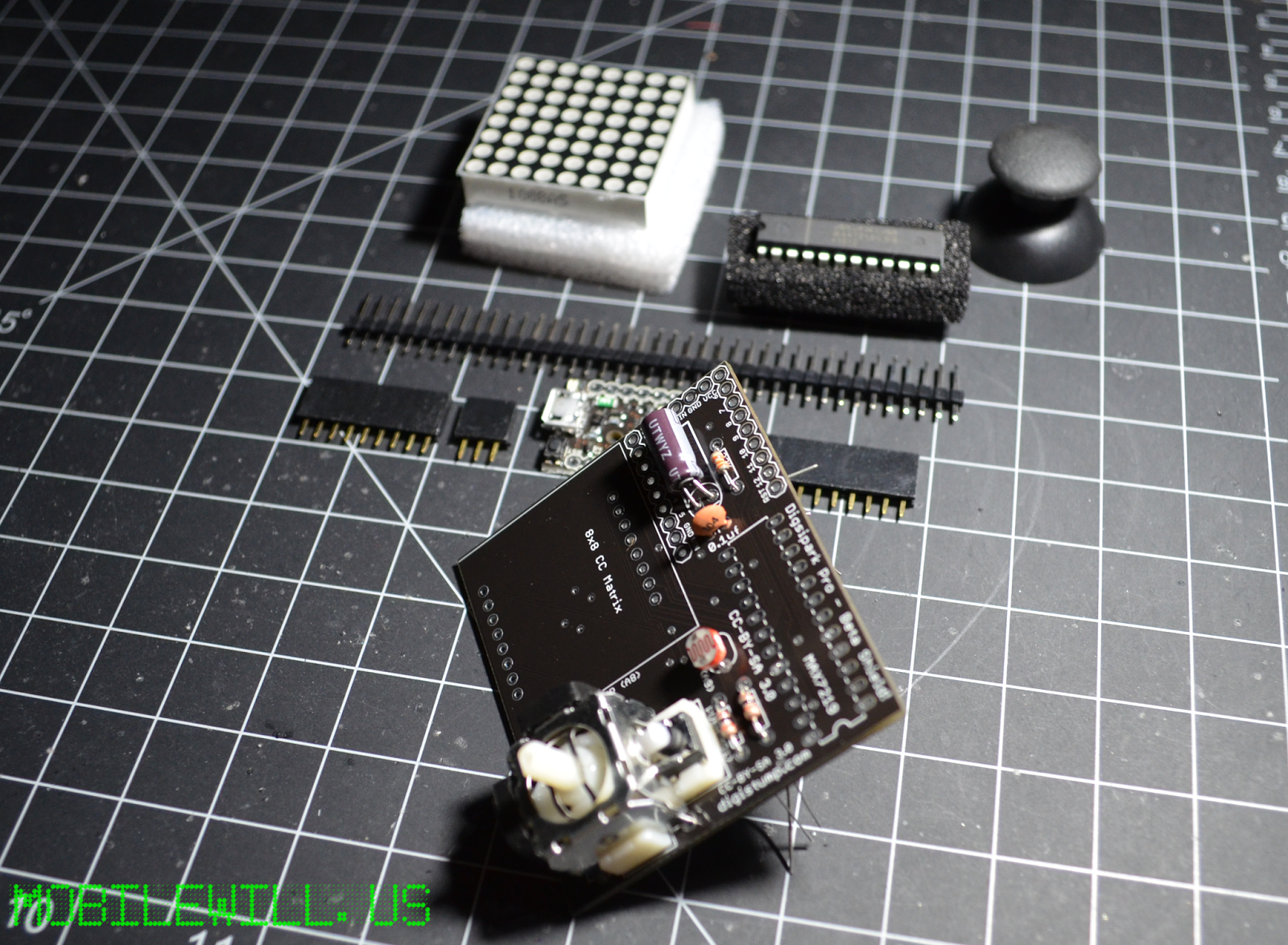 I have it mostly soldered up, just waiting for the documentation to be posted to see how the Digispark Pro headers are intended to be soldered to work with the shield.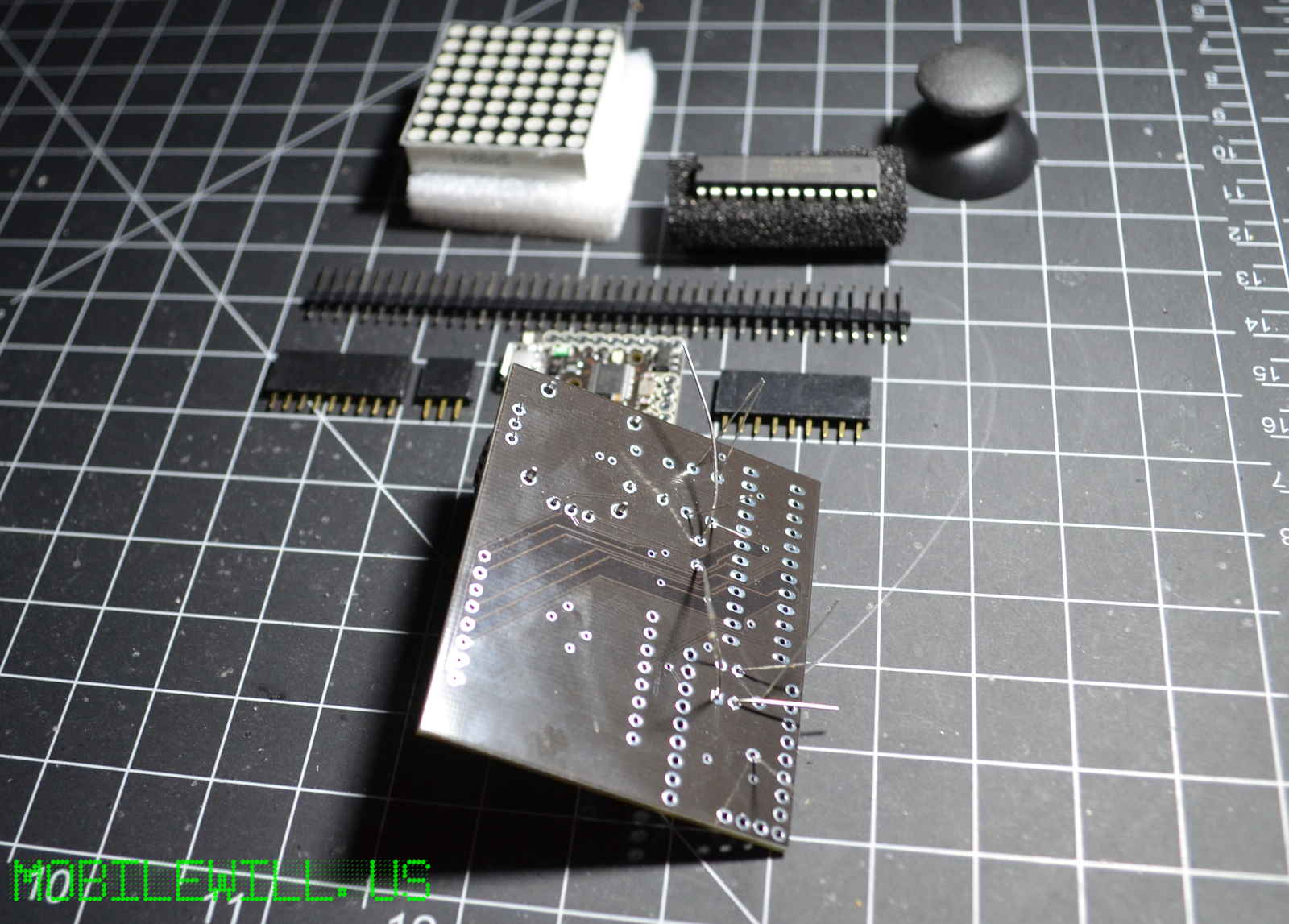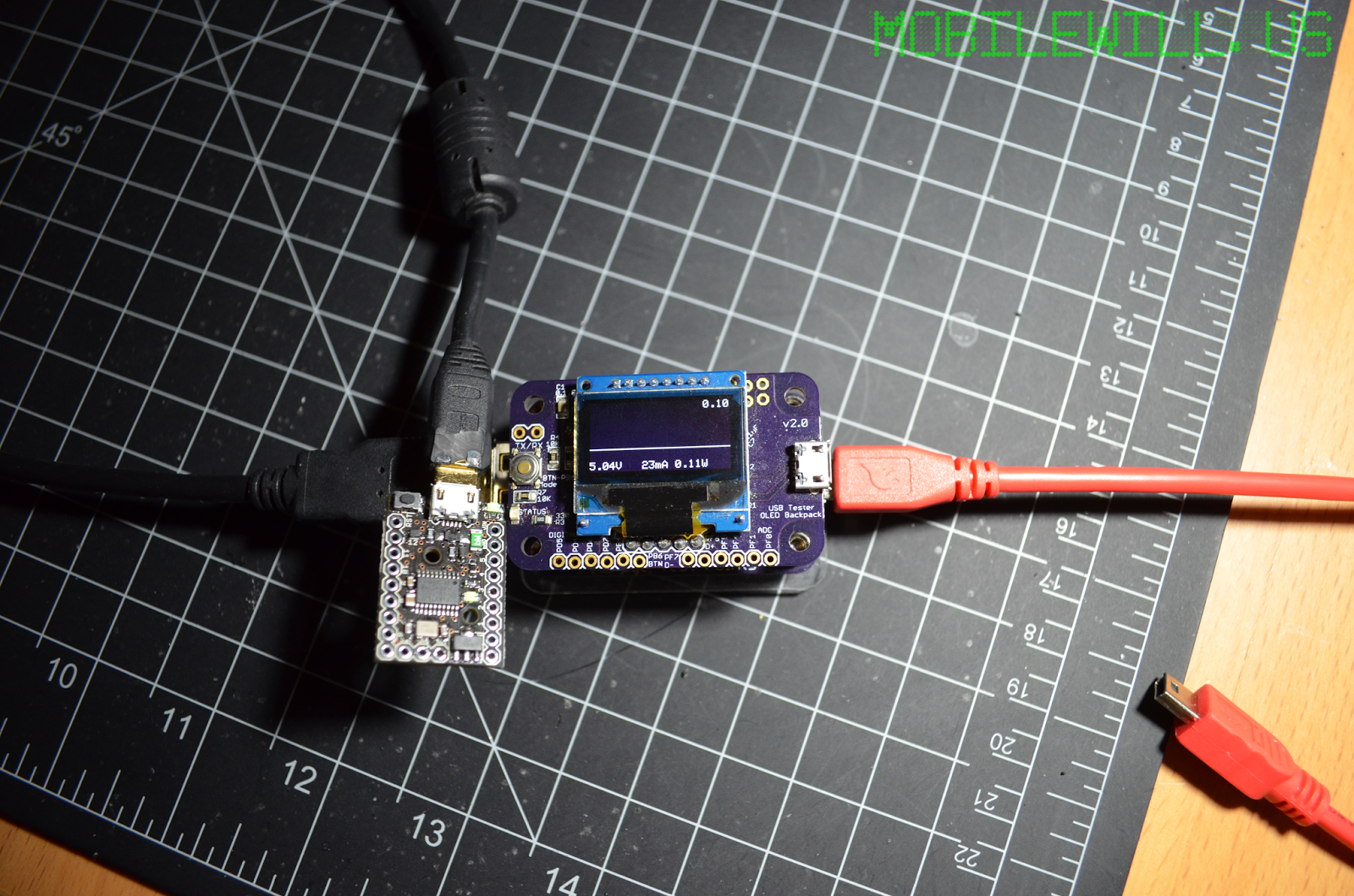 Digispark Pro with USB Tester and default blink sketch
Using the USB Tester, with the default blink sketch it uses about 22-23mA.
Look out for more posts with projects using the Digispark Pro!