One day I come across an interesting product from Adafruit that I couldn't resist getting. It will make a nice addition to the Raspberry Pi Zero. It's a 3 port USB hub with inbuilt WiFi which takes the fourth port. Inspired by insideGadgets, here are some photos and part numbers.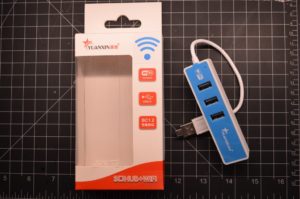 USB WiFi Hub
Wish it was a bit more compact. I have a USB to OTG adapter in the USB plug.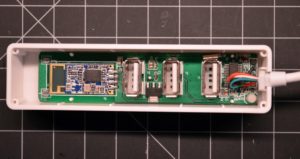 USB WiFi Hub Inside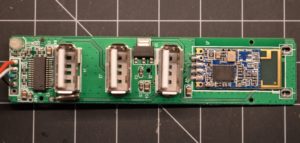 USB WiFi Hub PCB Top
Main Components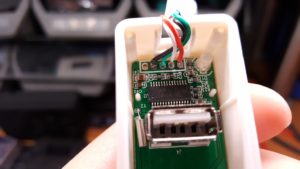 USB Wifi Hub IC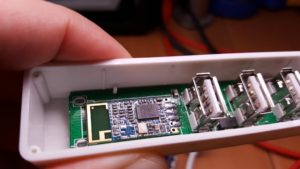 USB Wifi Hub WiFI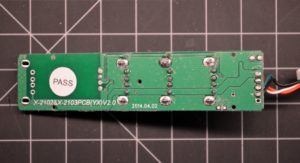 USB WiFi Hub PCB Bottom
Interesting thing to note is the fourth USB port footprint, this PCB can support the WiFi module or fourth USB port. Overall it is a simple design that would be easy to embed in another project without the housing.