A few times a week Dangerous Prototypes hosts a free PCB giveaway on various social networks. They also give away coupon codes to those who submit completed PCBs (from the giveaway) to use on another free PCB. It's really an awesome way to practice soldering. I was able to do this with the XT IDE Disk Controller. Some time ago (days, weeks, months?), I finally redeemed my coupon for a Bus Pirate v3.8 PCB. I already have an older version from Sparkfun but I thought this would be a fun project and a way to get a newer DP version with microUSB. Plus, it follows their SOB standard PCB sizes. Also, I haven't had any experience with a PIC.
Unlike my previous free PCB builds, I decided to get a stencil so to have the cleanest possible build. I was already ordering stencils for some other items, so it didn't really add much to the cost. I had a lot of parts already but the ones I didn't have I included in my last Digi-Key order. Here are the pictures of the build and the final outcome.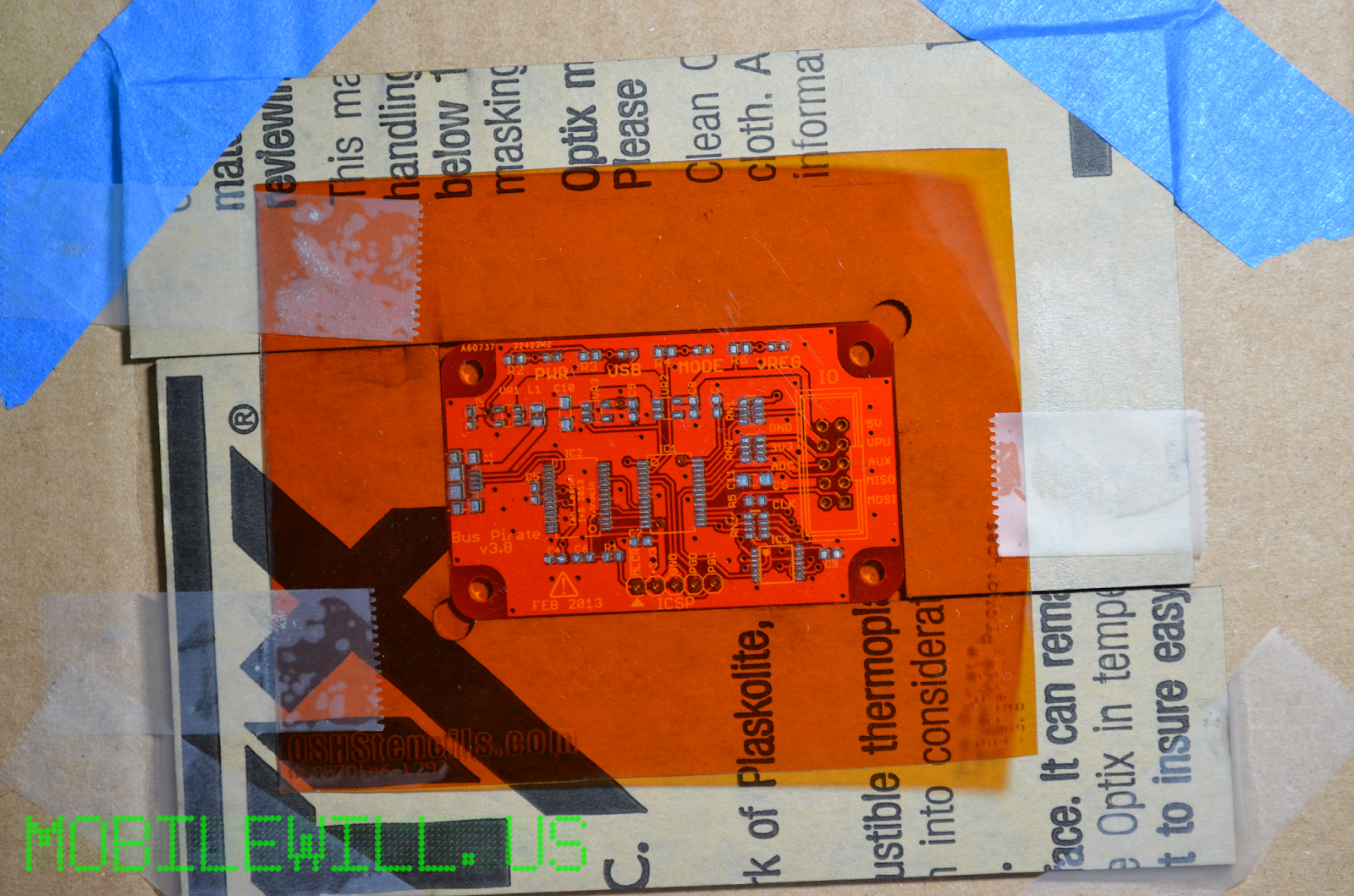 Bus pirate stencil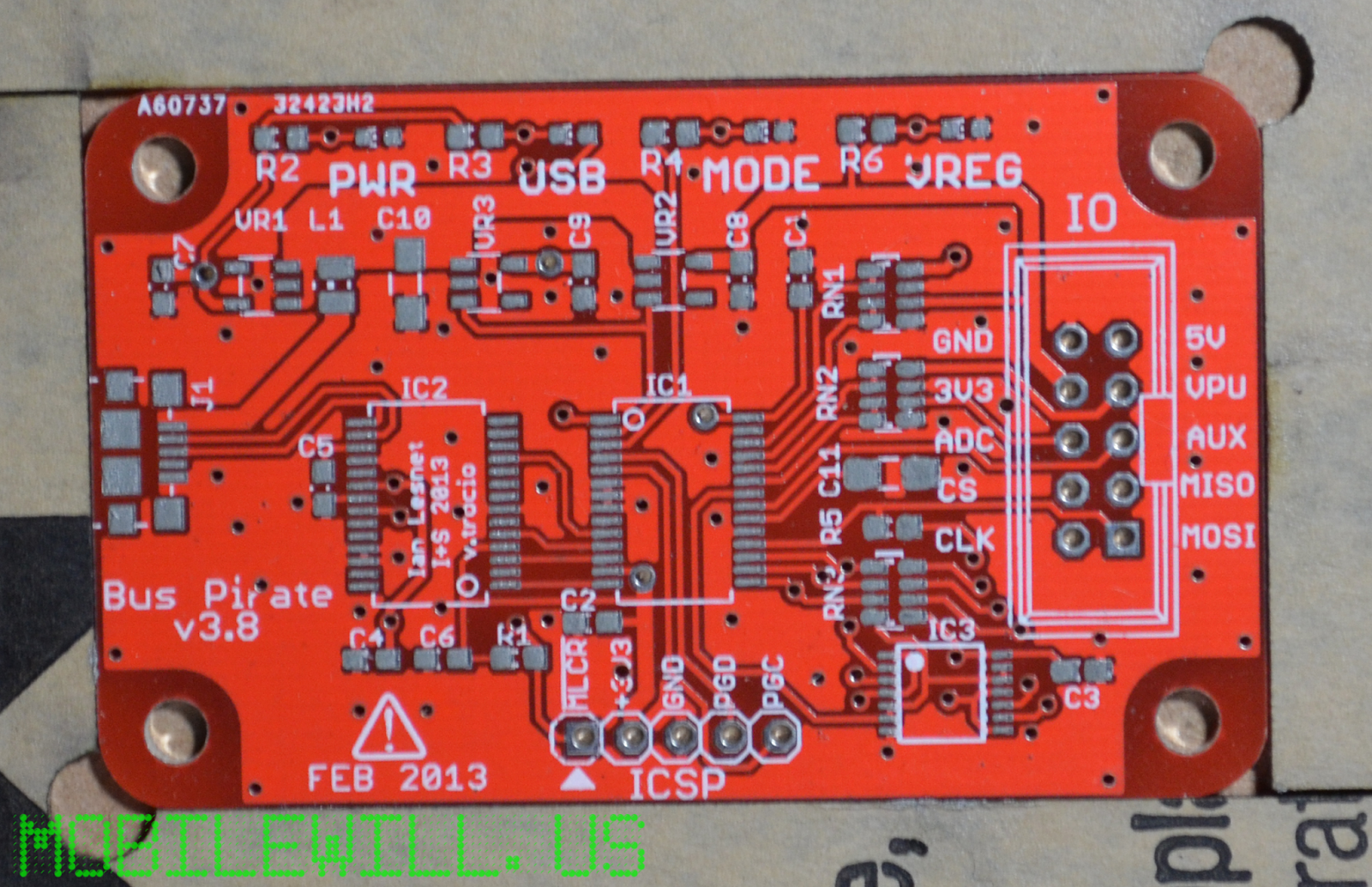 Solder paste applied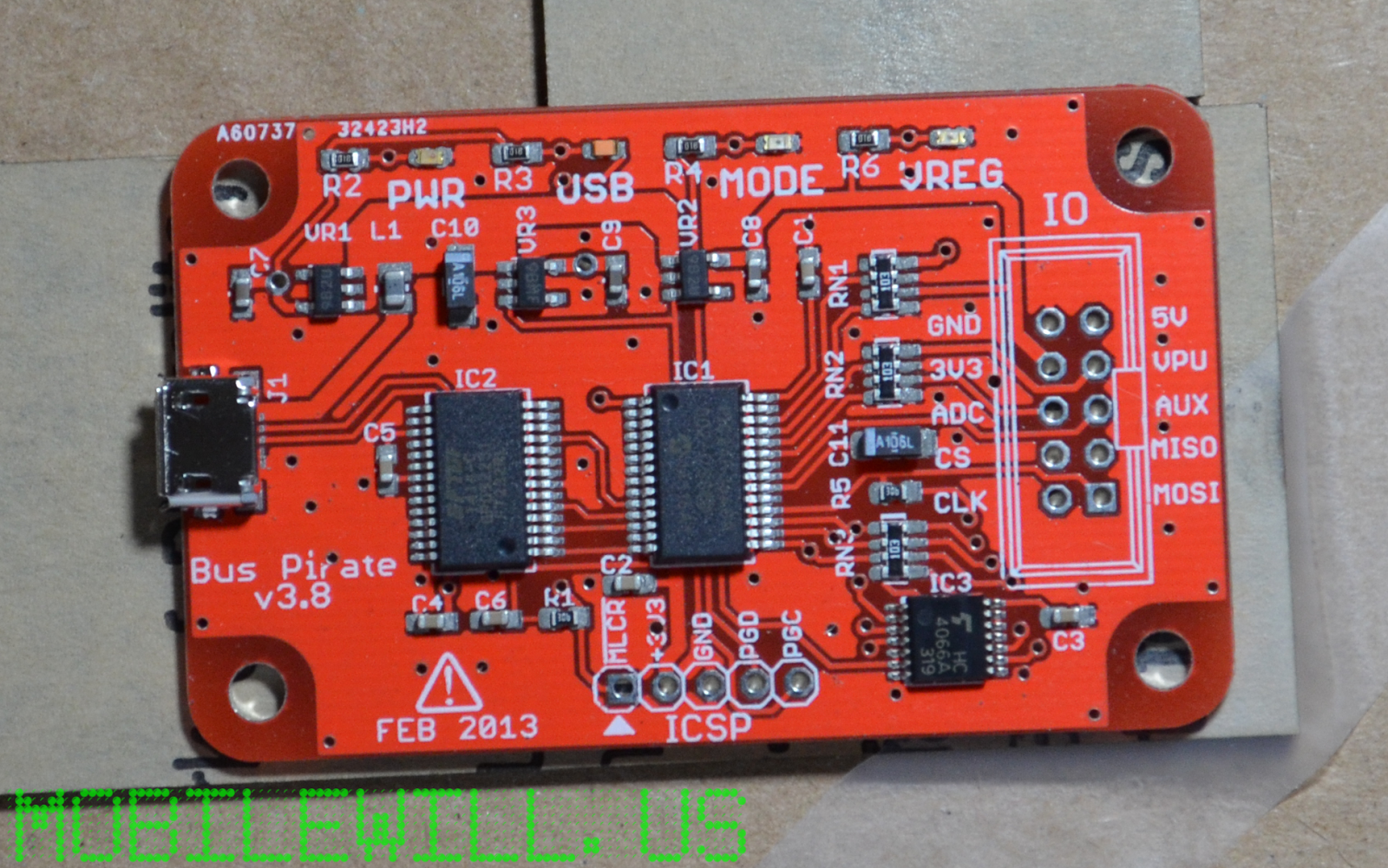 Ready to go in the oven
It took a bit to get it programmed, partly since I didn't want to solder a header. I used my other Bus Pirate to program the bootloader. Once you have the bootloader, then you can program the hex of the Bus Pirate v3.x firmware with the ds30 loader app.
Powered up and ready to use
Using the USB Tester, the Bus Pirate uses about 30mA idle and 32mA with the power supply on, but it's probably mostly from the LED.
Everything works except for the mode LED. I sort of don't want to mess with it since the soldering came out so nice. I decided to experiment with different LED colors. So either I placed it backwards or the voltage isn't high enough, I will have to check.