Just got an email this morning from Newark that you can -order the BeagleBone Black. Great new price and improved hardware. By the time I checked it said 0 available, but it looks like you can still checkout. Hopefully I can get one this summer.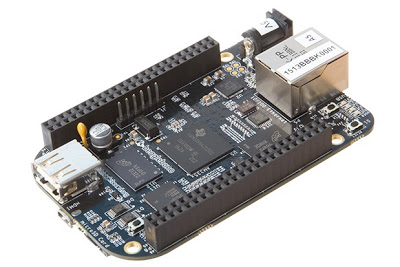 Here is the info posted by Engadget:
The BeagleBone might be just the piece of hardware for the DIY set itching to boot Linux in 10 seconds, but the freshly unveiled BeagleBone Black packs an even greater punch — and the same speedy start times — at just half the price of its predecessor. The $45 credit card-sized package totes a 1GHz ARM Cortex-A8 processor, 3D graphics accelerator, a pair of PRU 32-bit RISC CPUs, 2GB of built-in storage and 512MB of RAM. When it comes to connectivity, the canine-themed board carries support for USB, ethernet, micro HDMI and two 46 pin headers. BeagleBoard Black is already up for grabs in limited quantities, but it's expected to ship en masse by the end of May. Hit the second source link to start ordering, or head past the break for a video tour of the pint-sized computer.