It saddens me to write this post after the events of last night. This Arduino UNO was the beginning of it all. It started me on a journey that would change my life forever and has taught me many things over the years. From blinking LEDs to controlling a robot, to many late night projects. It has always been there for me, no matter the task at hand. It gave its life in the line of duty for betterment of electronics and the protection of my USB port. Its sacrifice will not be in vein but help further development of many late night projects. It will be missed but never forgotten.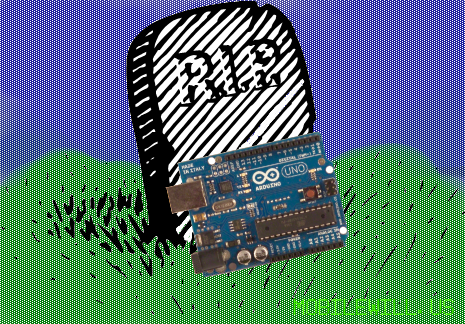 RIP 2009-Nov 19 2012
Have you had a similar loss?