After ordering the Renesas RX62N promotional development board I came across this daughterboard in the comments on Dangerous Prototypes. It can be found here, Future Electronics, for just a penny! The limit is four so I bought two. This way I can have two projects and easily swap them out. What those projects will be? I have no idea. I am hoping some of the IC's I need to test will have a matching footprint on this board. I could also jumper it to an Arduino and use this board as a breakout.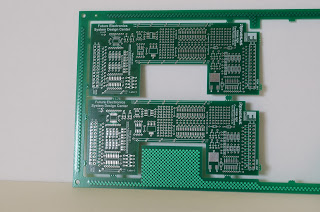 Future Electronics RX62N Daughterboard
Remember, this is the bare PCB so you also need the connectors, which I have listed here.
26 Pin Male Header
SBH11-PBPC-D13-ST-BK
26 Pin Female Header
SFH11-PBPC-D13-ST-BK
26 pin headers for daughterboard
I bought four of each, two of each type for each PCB. The PCB connects on the top and bottom of the board with a cutout for the display.
Here are some pictures of the assembly process using my newly built fume extractor.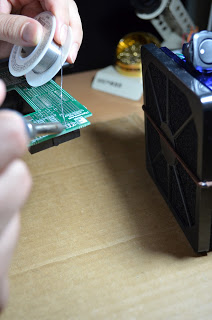 Soldering headers with newly built fume extractor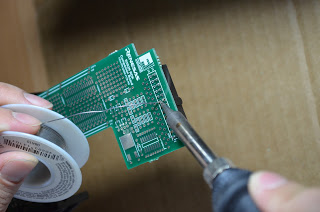 Soldering headers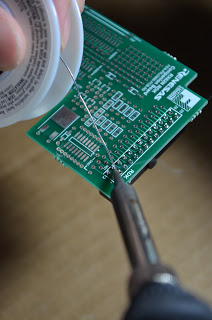 Soldering headers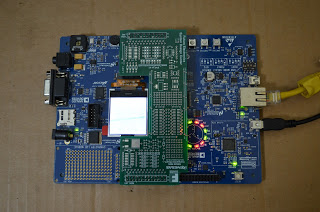 Completed PCB attached to the RX62N