After months of development, the USB Tester 2.0 Bundle has arrived!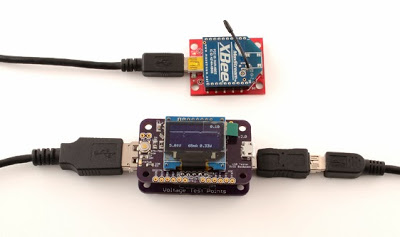 Currently available on Tindie and soon on Friedcircuits.us
USB Tester Bundle 2.0
USB Tester Backpack 2.0
The bundle includes both a new version of the Backpack and USB Tester. At this time, the new USB Tester is only available with the bundle.
Button Location on the front left

128×64 OLED Display (Double height of the 1.x version, easier to source)

Voltage monitoring of the USB Data lines

Easier access to almost all the extra GPIO's
Separated voltage test points (Easier to attach test clips and avoid misplacing jumper)

Standard Dual Banana spacing 0.75in

Standard test probe sized test points
New Firmware Features
(Will be available for 1.x version)
JSON for serial communications
Implemented JSON over serial

Add display of new data values

Working on graphing some of the new data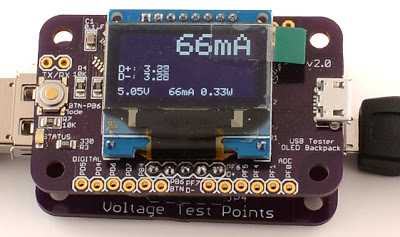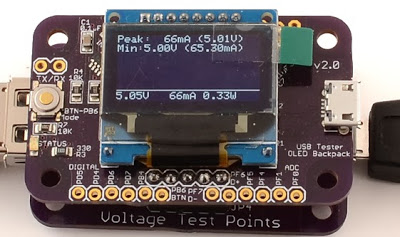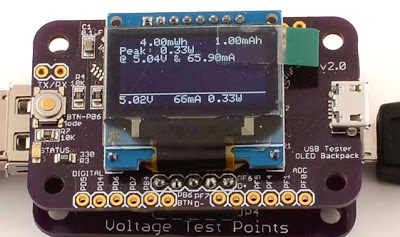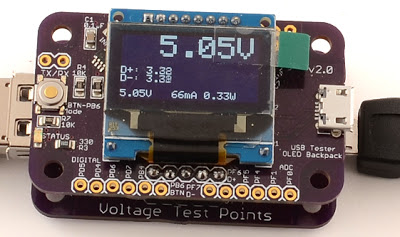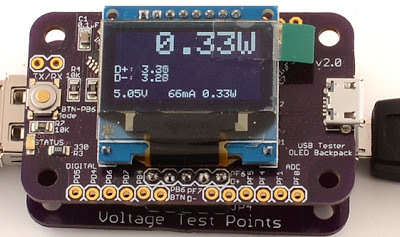 We'd like to thank Ed for all of his help and contributions.
http://www.aerodynes.fr/2013/09/08/fried-circuits-tester-multiscreen-and-energy-measurement/