Over the last few weeks or so,  I decided to build a rack to hold my ASIC miners. This way they are nice, tidy and not all over my desk! Commonly, GPUs miners make a wooden open air case so I decided to design something similar. Total power usage from the wall is 377-379W. Not bad for 11MH/s. One thing to note is the Gridseeds don't get very hot so in turn their fans keep the Raspberry Pis cool which are zip tied above them.
Parts:
5x 4ft Strips of wood
Pack of finishing nails
Wood glue
Zip ties
Gray primer spray paint
Black gloss spray paint
Small nails (keep miners in place)
Mining Hardware: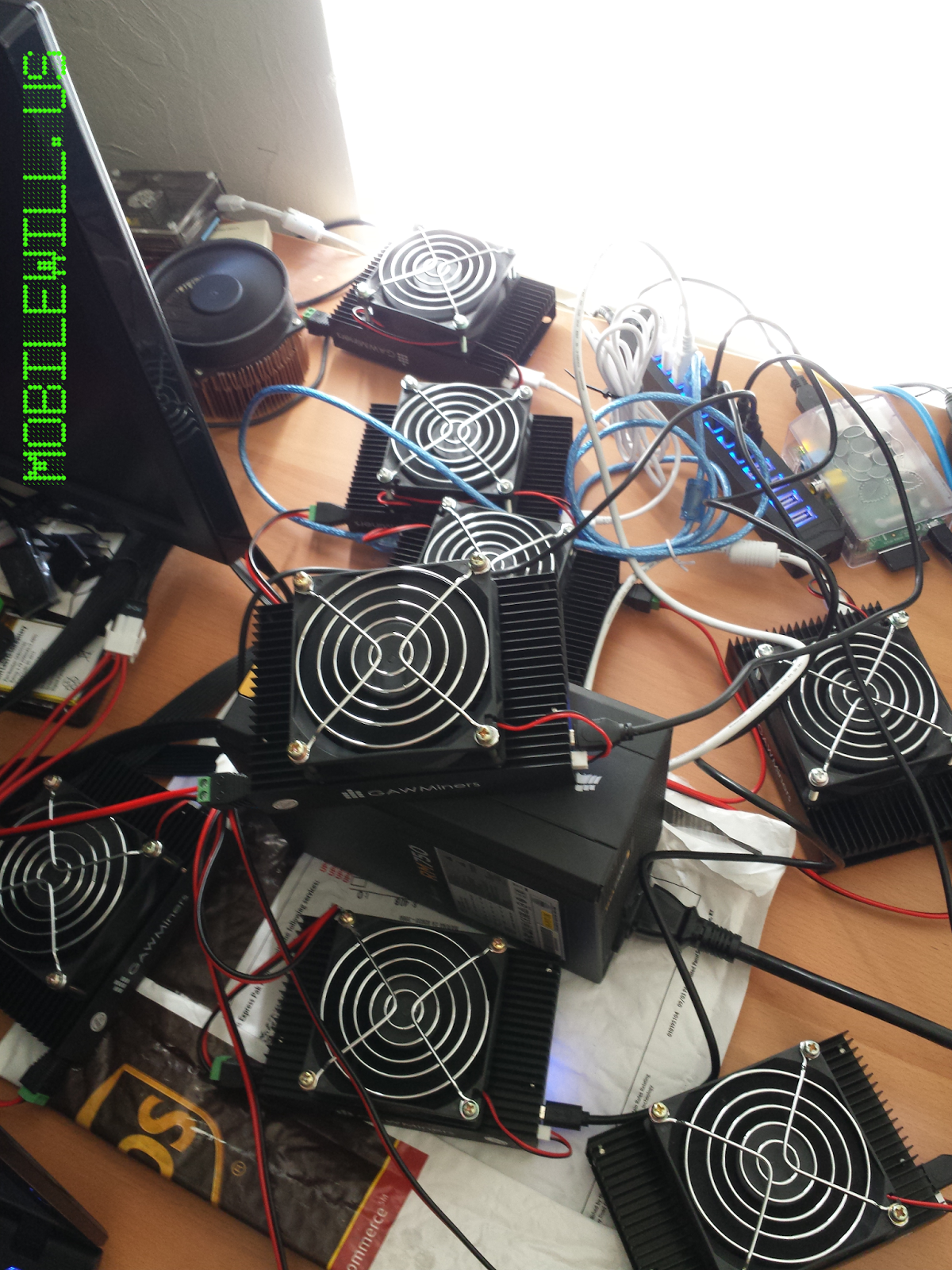 A beautiful mess!

I will let the rest of the pictures tell the story here…
This setup allows for two additional spots for expansion. If you want to make one, just measure out how many you want to mount and extend it as needed. I left one inch spacing to allow for heat in between each miner and about one and half inches between the PSU. This setup hasn't been tested to see if everything will be kept 100% cool, so I suggest adding some fans onto the sides.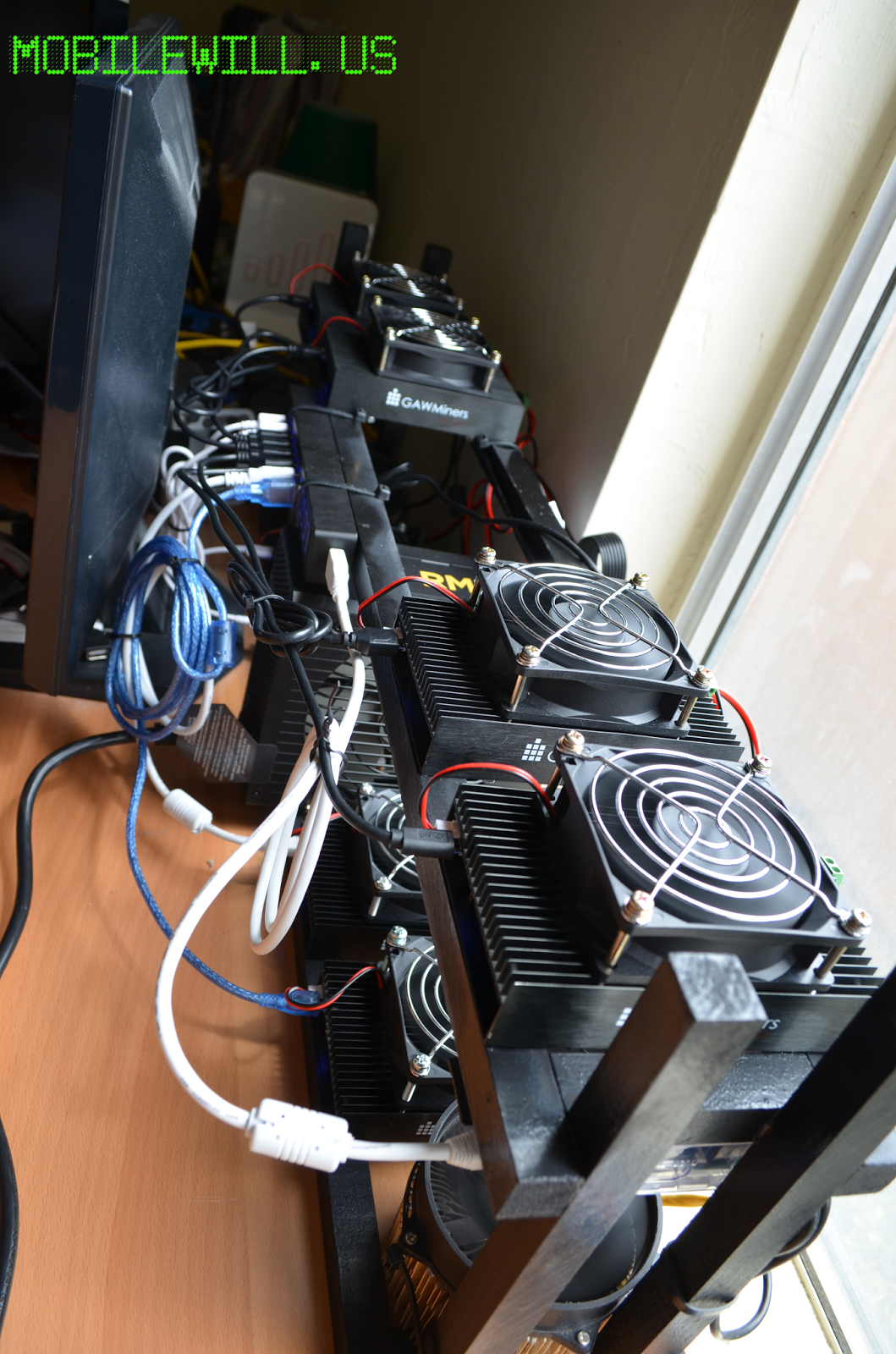 Nice and neat!
Future:
Lastly, I want to make an adapter for the USB hub and the Raspberry Pis so they are powered from the ATX PSU. Maybe even mount a network switch or go wireless (affects latency). Since the Raspberry Pis are not fully utilized, I am also thinking of adding a few digital temperature sensors and RPi cameras for remote monitoring of the rack. And maybe some bling…LEDs anyone?
Do you have a DIY rack? Comment below with your setup!